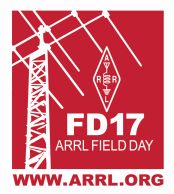 Field Day is coming up on June 24-25.  This year NCARC is teaming up with WARS to do a joint field day event.  We've got a huge 30 acre site just NE of Nunn.  Come on out and bring your radio if you've got one.  Here's a link to a map of the location.  We'll use the WARS repeaters for talkin.  They are 147.000 (100Hz tone) and 448.475(100Hz)
Setup will be no earlier than 8am on Saturday the 24th.  First transmission is noon on Saturday.  The event will continue until noon on Sunday.  A dinner and pancake breakfast will be provide courtesy of the two clubs.  If you plan on eating with us, send us an email so we can get a headcount for food.
We have permission for any sort of camping/trailers on both Friday and Saturday nights.  If you plan on staying over Friday night, let Steve Jackson (KD0UJK) know by email beforehand.
For all the rules and details, refer to the ARRL Web site.  We also have a printable flyer with the details.